The Future of Marvel's TV Slate
Marvel's film slate is packed and I the only new characters yet to appear on film who are either tied intrinsically to the Avengers or need a film budget who haven't appeared on the big screen are Black Knight and Wonder Man. Even then, those films are far less likely than Black Widow and War Machine spin-offs considering that the recent Black Knight series was a flop.
Here's a visual representation of everything that Marvel could do on television that's been passed around the internet. Let's break this image down to see what's likely and what simply isn't.
Of those, let's narrow this down.
Daughters of the Dragon – Unlikely. Most likely Jessica Jones is going to fold them into her own series and become a de facto DotD series. The only way that this'll happen is if Jessica Jones gets renamed [I]Daughters of the Dragon[/I].
Hellcat – Unlikely. The problem is that Kate Leth's series skews a bit too light in tone for the Netflix series and she's far too ingrained in that world to make the shift to a new network. She's likely to continue to be a supporting character in the Netflix shows. I think that she'll continue to appear but she won't get her own series. She also has a distinct lack of villains.
Elektra – Highly likely. The MCU needs more female leads. Right now it's just Jessica Jones and Captain Marvel. She's one of Marvel's most iconic characters and I wouldn't mind seeing her in her own show if Defenders does as well as I hope it will.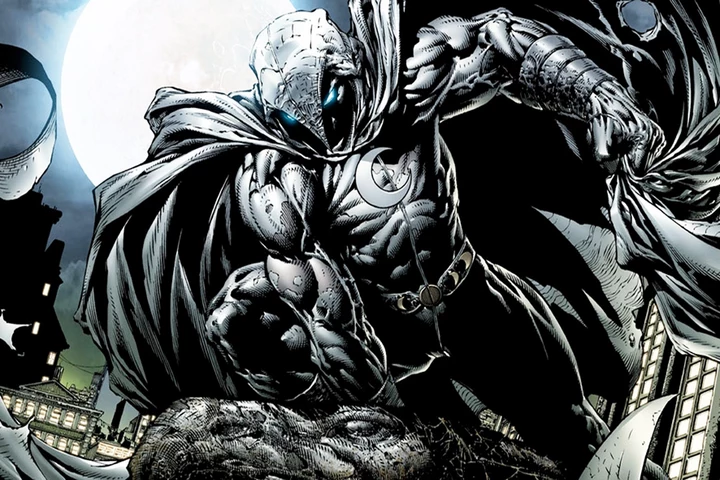 Moon Knight – Likely. The only reason why it isn't as probable as Elektra is that it'll be hard to do a Moon Knight series which is different from Legion. There's a lot of overlap between the two characters. It's still likely if Moon Knight manages to go completely off the rails into psychological horror. Then again, if Legion goes down that route, what makes Moon Knight special? Then again, considering that Thing, Magneto, Shadowcat and Iceman are over at Fox and Silver Sable at Sony, Moon Knight is Marvel's only Jewish superhero. I think that Moon Knight is going to happen but not until Legion debuts so Marvel can figure out how to make Moon Knight different.
Shang Chi – Highly Likely. After how badly a large number of fans wanted an Asian-American Doctor Strange or Iron Fist, Marvel would be stupid to not develop this. An agent of SHIELD fights Hong Kong Traids but with the caveat that he's related to most of their leadership? That's a great premise. It's a gangster story but also a story about family. Plus, the Hong Kong setting means that it won't cause scheduling problems for other series since it'll be filmed far away from New York. It's also a great place to reintroduce reintroduce Mockingbird and Lance Hunter after Marvel's Most Wanted got canceled which makes Agents of SHIELD actually matter to the MCU. And think about the potential for Taskmaster to show up in the MCU!
White Tiger – Unlikely. There have been three White Tigers and none of them have stuck. Angela del Toro was mentioned in an episode of Jessica Jones but I can't see White Tiger being anything other than a supporting character since no White Tiger has a big enough rogues gallery to sustain multiple seasons of a TV show and there are better choices out there.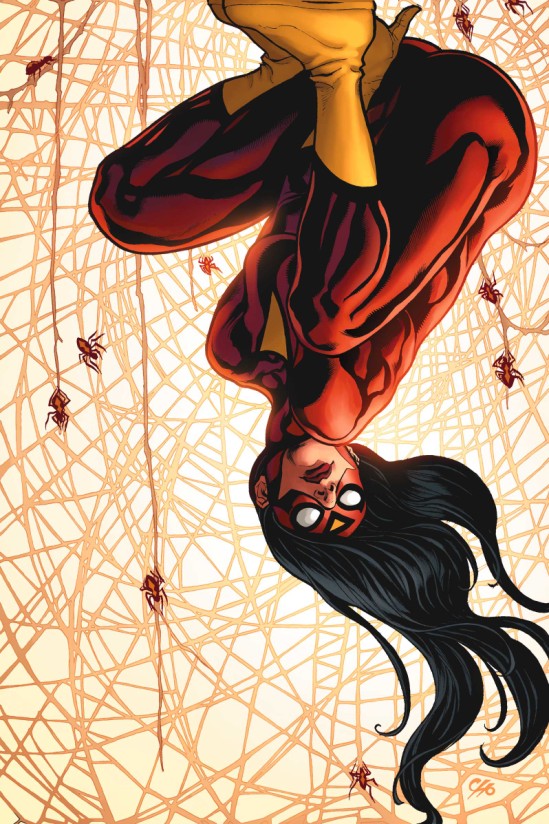 Spider Woman – Unlikely. I'm not sure if she'll be part of the Agents of SHIELD cast or not. The problem is that if she got her own series, it would be a film due to Sony not wanting to hand off a potential major film franchise.
Blade – Highly Likely. We know that Marvel have something planned for the character. He's been mentioned in reports as having a TV series planned. We know that Wesley Snipes has had conversations with Marvel. And then there's the fact that Luke Cage is originally from the Deep South and Blade is based in New Orleans so it's highly likely that (much like in the comics) Luke Cage's father knew Blade. I expect him to show up in Luke Cage Season 2 and then get his own show. The only problem that I see is that the premise of, "vampires in New Orleans" was already done by True Blood. Then again, True Blood isn't on TV anymore and since it won't be filming in New York, there are no schedule problems.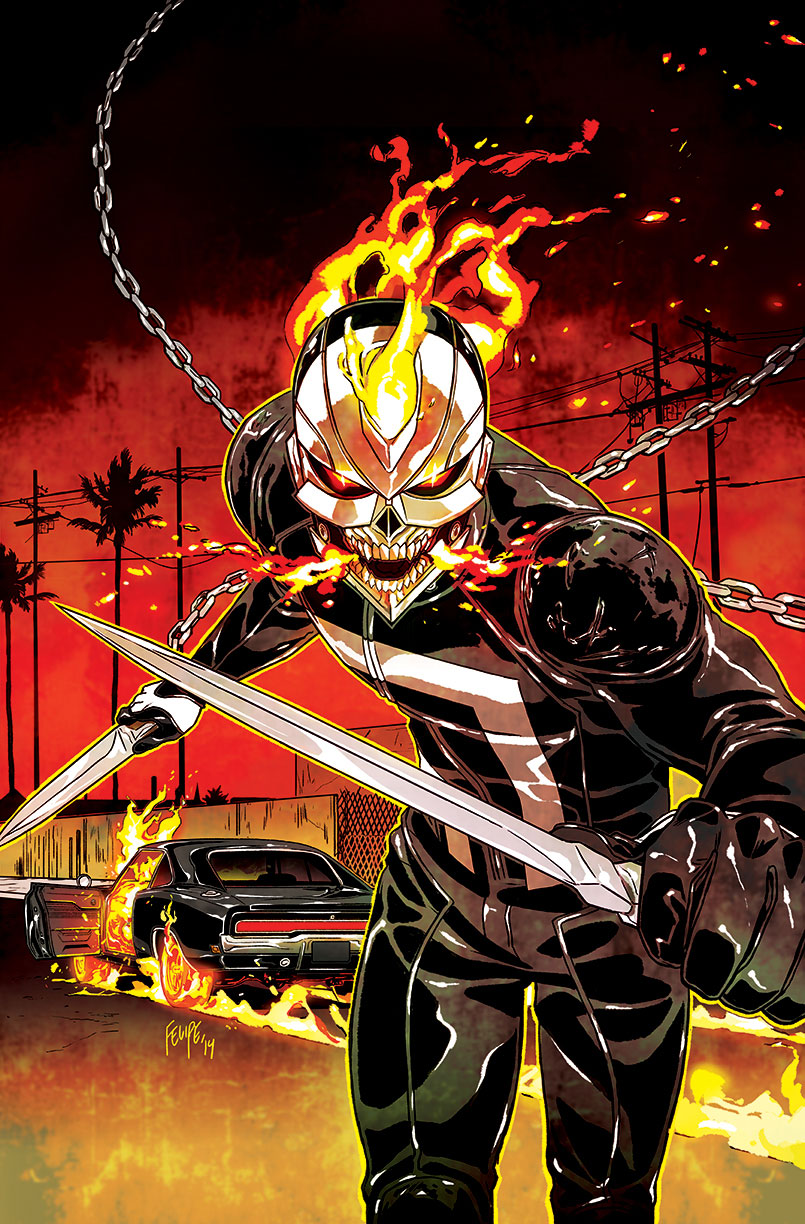 Ghost Rider – Highly Likely. There is no Latino protagonist in the MCU yet. Robbies Reyes is part an an ensemble but he doesn't have his own series unless he's spun-off as a backdoor pilot. Two of the four Ghost Riders are Hispanic and that's the fastest growing demographic in the United States. Marvel already proved that they can do Ghost Rider on a TV budget and we'll only get more screentime of the Rider himself in a 13 episode series since the budget for each episode will be increased. That's not even getting into the way that there are four Ghost Riders and a great supporting cast like Jennifer Kale and Damien Hellstorm which makes the property far more suited for TV than film. And then there's the soundtrack. What Luke Cage did for hip-hop, Ghost Rider can do for black and death metal. Gabriel Luna owns the roll of Robbie and I can only wait to see what Marvel do with Johnny, Dan and Alejandra. Based on the rumors about Ghost Rider getting his own TV show, I can only assume that Marvel are using Agents of SHIELD: Season 4 as a backdoor pilot for a Ghost Rider series.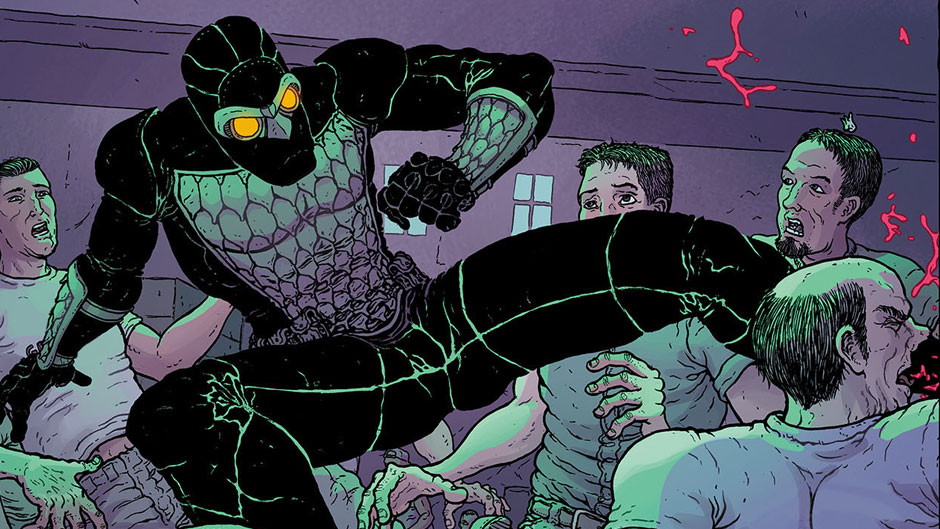 Nighthawk – Unlikely. Maybe as part of Squadron Supreme but his solo series was a failure. He's fairly obscure even to longtime readers. I don't see this happening since the Squadron Supreme are an eve harder sell than the Inhumans.
Night Thrasher – Very Unlikely. He's part of the New Warriors and that just got an order over at Hulu. If Squirrel Girl, Nova and Darkhawk are all being shoved into an ensemble, then there is no way that Night Thrasher is getting his own series.
Hawkeye – Likely. I'm not sure if it'll be on TV though but considering that Matt Fraction's take on the character exceeded all expectations, something will presumably be done with the character while Jeremy Renner is still playing him. Renner is still a popular actor and Hawkeye is still a popular character. If it's a movie, a TV show or even a three-episode miniseries, I'd take it since I want more Hawkeye. The part that makes me feel like it won't happen is that if Marvel ever did want to do something with Hawkeye, they would have done it.
Prowler – Highly Unlikely. There is no way that Sony is going to allow Marvel to develop a property for the small screen when they could make their own film. More importantly, Marvel don't own the live action rights to Spider-Man, they share them with Sony. The part that makes this even less likely than Spider-Woman is that Spider-Woman can still get a backdoor pilot on Agents of SHIELD. Prowler is so connected to Spider-Man that he can't be introduced elsewhere and Sony do want Spider-Man spin-offs. I can see some Spider-Man villains being leased to Marvel from Sony for Thunderbolts but Prowler is going to get his own film and be introduced there. Marvel did give him his own series but much like Spider-Woman and Solo, they're banking on co-productions with Sony to expand the MCU.
Elsa Bloodstone – Highly Unlikely. She's only had four issues to her name and is mostly known for Nextwave… a team which Marvel can't legally do because Fox own the rights to Meltdown. She's beyond obscure and won't feature anywhere in the MCU at all. Period.
Silver Sable – Possible. If any of Sony's characters do get a backdoor pilot, I feel like Silver Sable will be the one. She most easily fits into a fifth season of Agents of SHIELD. She's also rumored to be the first of Sony's Spider-Man spin-offs. Considering the animated Spider-Man film in 2018 and that a live-action Spider-Man sequel is likely to appear in late 2019, Sony appear to be doing a Spider-Man film a year. Silver Sable is incredibly likely to happen in 2020 because it's way too soon for Venom and Prowler just got his own series. Silver Sable had a series in the 90s lasting over 30 issues. That's more than enough material for a full film franchise.
Echo – Highly Unlikely. She'll easily be a supporting character on Daredevil but I can't see her getting her own series since she has no solo material published. For as much as I like the character, I don't ever see her getting her own series when there are other, better options available.